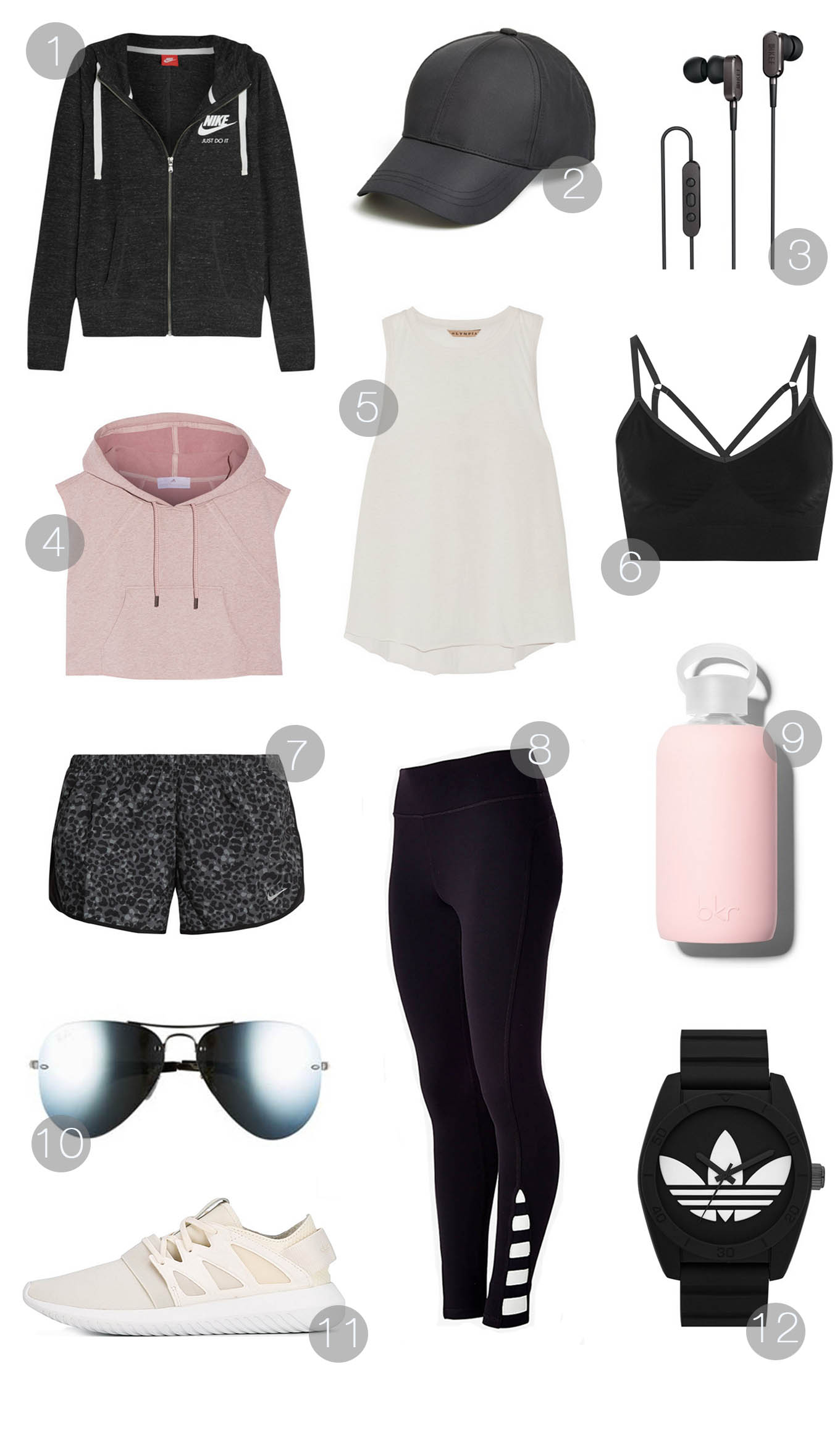 Pin It
DETAILS: 1. VINTAGE NIKE HOODIE | 2. NYLON BASEBALL CAP | 3. EARBUDS | 4. CROPPED SLEEVELESS HOODIE | 5. CREAM JERSEY TANK | 6. STRAPPY SPORTS BRA | 7. LEOPARD PRINT SHORTS | 8. CUT-OUT LEGGINGS | 9. GLASS WATER BOTTLE | 10. MIRRORED AVIATORS | 11. CREAM SNEAKERS | 12. SILICONE WATCH
Ok so it's always a good time to start working out and being fit, but with swimsuit season around the corner (not to mention all the great bikinis this season!) now is the perfect time to start toning up.
If you're anything like me, nothing gets me motivated to break a sweat like pretty sportswear. Above are 12 pieces that are sure to get you ready to hit the gym or your favorite workout class. After all the first step is getting dressed, right?  I'm obsessed with these chic sneakers and these leggings with the ankle cut-out detailing (capri version here) and even if you don't quite make it to the gym, they are comfortable but cute and perfect for running errands. 😉 I also love this strappy sports bra and this amazing sleeveless cropped hoodie.
Find a few more of my favorite sportswear looks below.
XX,
Christine