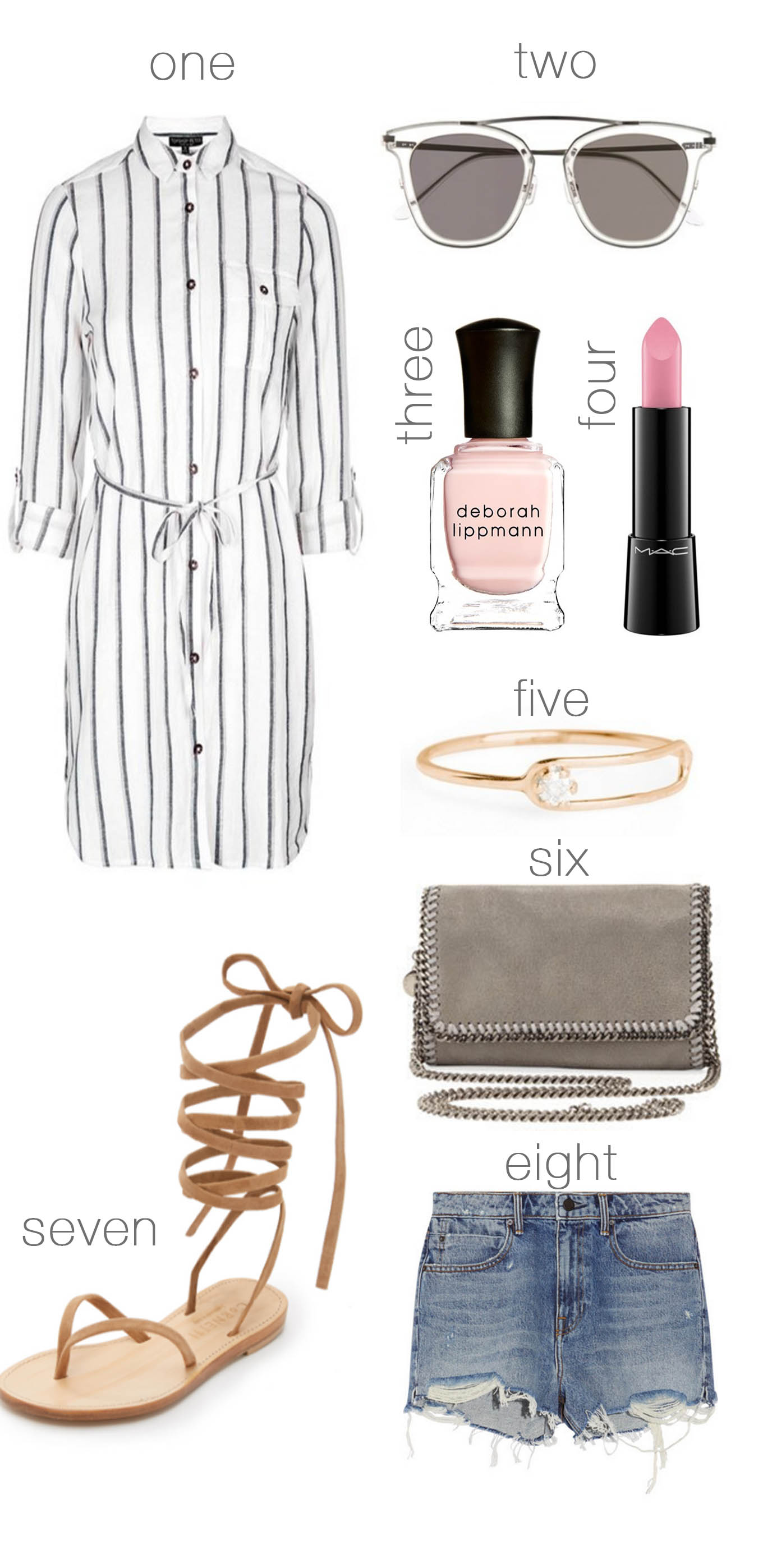 Pin It
DETAILS: 1. STRIPED SHIRTDRESS (UNDER $70) | 2. SUNGLASSES | 3. BLUSH NAIL POLISH | 4. LIPSTICK | 5. GOLD DIAMOND RING | 6. GREY CHAIN CROSSBODY | 7. GLADIATOR SANDALS (LOVE THESE) | 8. CUT-OFF SHORTS
Hey guys! Hope you all had a great 4th of July weekend! We had such an a great time in Montana – it's one of the traditions I most look forward to every year! I shared some of our behind-the-scenes pictures from our weekend on a new Instagram account – @christineandrewunfiltered. I wanted a space to share more of the personal sides of my life so I'm sharing those unedited, unfiltered, non-makeup day shots over there for those who want to follow!
I can't believe it's already July. I swear summer is flying by so fast! Gladiator sandals have probably been one of my biggest staples this summer. I've gotten a lot of questions on this pair which I've been wearing recently.  I also love this wrap pair. Gladiators work with cut-off shorts and summer dresses alike and they always add to your look, so they are a must for summer.
Below are a few more great summer pieces I've been loving!
XX,
Christine