Hello from Hawaii! I can't believe we finally moved into our new house a couple days ago! It has been so fun sharing this home building journey with you all and I am so excited to share the process of getting it all set up and decorated.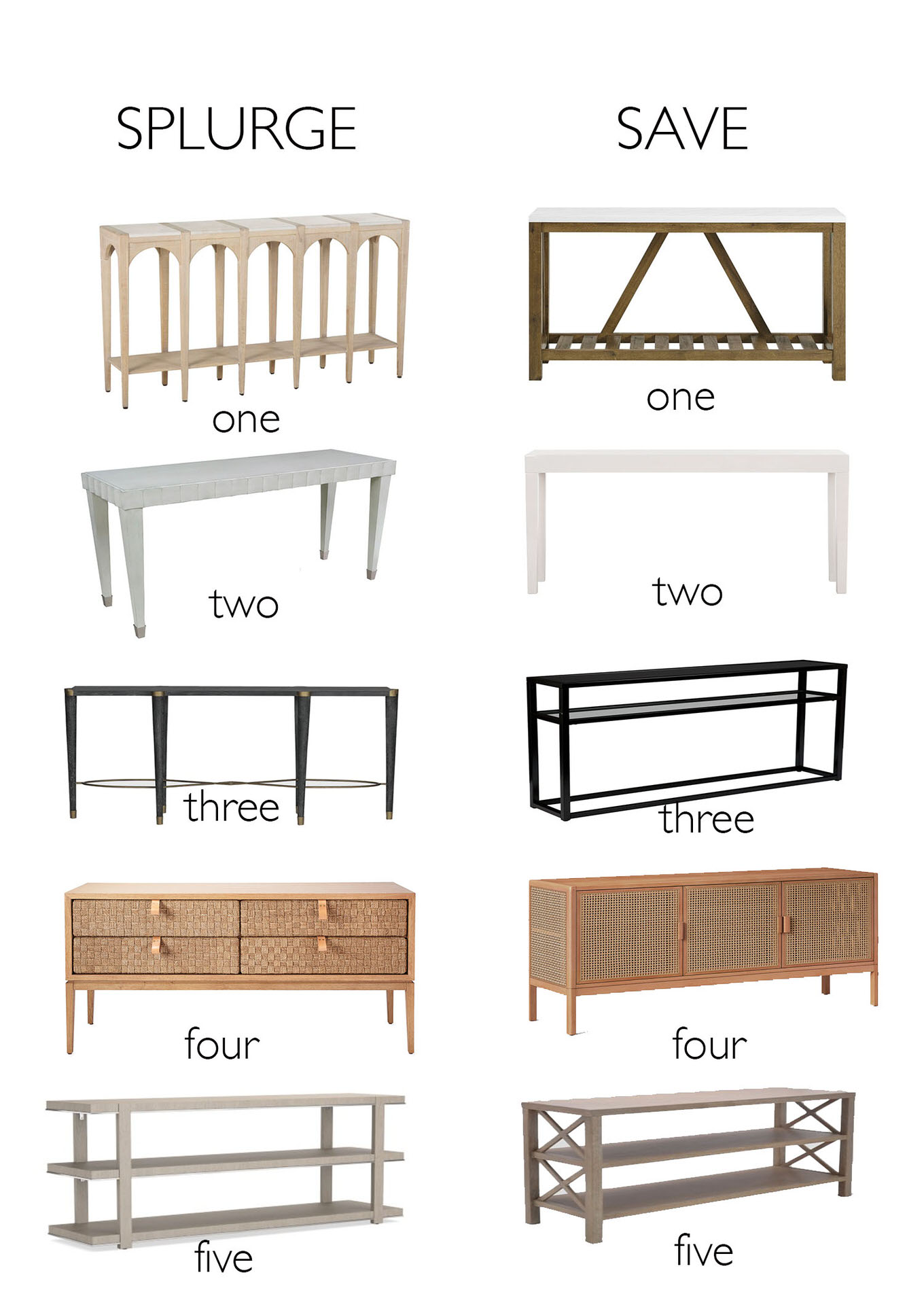 Pin It
SPLURGE:  One | Two | Three | Four | Five
SAVE: One | Two | Three | Four | Five 
I had no idea when starting to decorate and furnish how many little details go into it! Picking even the smaller things like console tables to coordinate with everything else in the space turned into a rabbit hole of exploring. We are working with an interior designer (@erinhansendesign) which helps a TON! But I've come to love looking at other pieces even after we finalize our own 🙂  I get so many questions on where things are from that I thought I would share some splurge vs save inspiration as I find it along the way. We just ordered this console table for my entry way and I can't wait for it to get here! The one thing I have realized is that furniture takes WAY longer than clothes I wish we could get everything in a couple days like everything else 😉 I'm also obsessed with this rattan one (this save option is such a steal under $200!)! We have got a lot of cute textured pieces for our home, so I think a console table is a great place to bring that in. Which console table below is your favorite? What spaces do you want me to share more inspo on?
Hope you're all having a great week!
XX,
Christine