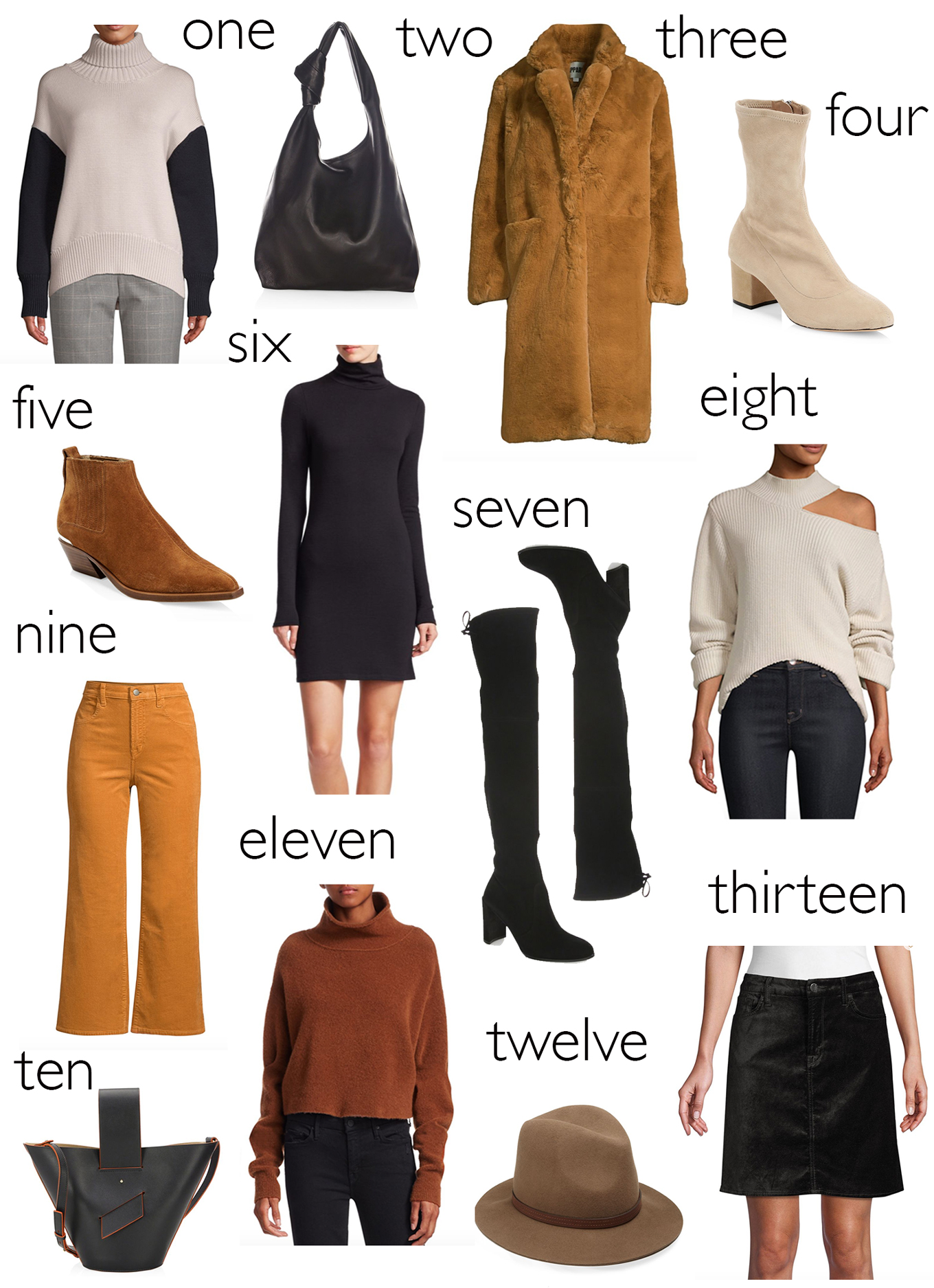 Pin It
DETAILS: 1. TURTLENECK| 2. LEATHER TOTE BAG| 3. FAUX FUR COAT| 4. SUEDE BOOTIES| 5. ANKLE BOOTS| 6. TURTLENECK DRESS| 7. OVER-THE-KNEE BOOTS| 8. WHITE CUT-OUT SWEATER| 9. CROPPED FLARE JEANS| 10. LEATHER BUCKET BAG| 11. CAMEL SWEATER| 12. FEDORA HAT| 13. SKIRT
When investing in classic pieces, I always think neutrals are the way to go!  These items can all be mixed and matched to make the perfect fall look for running errands around town or a date night out. Some of these items I already own (and love!) and the rest are in my cart ready to complete my fall wardrobe!
I love that each pair of these boots can be worn with any of the looks and create a completely different look….which pair of boots here is your fav?  Number 4, 5, or 7?
Shop more of my neutral favorites below!
XX, Christine